Vape Gia Re will list notable information about Vaping Benefits from the past years for vapers to refer
As Clive Bates pointed out, the Royal College of Physicians London recognized the benefits of e-cigarettes in 2015, marking a new era of e-cigarettes and paving the way for a more free e-cigarette method in the UK.
This 200-page report addresses several important issues related to recent disputes and misunderstandings, and clarifies the situation of electronic cigarettes:
– Guide people to use electronic cigarettes.
– Normalize the use of electronic cigarettes.
– The tradition of smoking cessation.
– Vaping Benefits: compared with traditional tobacco products, the impact is less than 95%.
The Review 2016 edition included observational data from 24 studies on vaping outcomes, and none of the studies found any bad vaping outcomes for up to two years. The review also concluded that throat and mouth/nose irritation were the most commonly reported adverse events in the short to medium term (up to two years).
More technical than the rest of the scientific reviews, the 2016 Cochrane update is billed as "an independent, rigorous review of the best evidence currently available for vaping benefits for quitting smoking."

The Victoria University of Victoria's Center for Addiction Research at BC (CARBC) released in January 2017 a literature review and synthesis of scientific research on vaping. UVic researchers found "very encouraging" conclusions of studies comparing smoking and vaping benefits in the context of tobacco harm reduction.
The absence of tar, carbon monoxide, and 77% of the toxins found in cigarette smoke are evidence in flavor of e-cigarettes. The experts' recommendation is that "the best available evidence" should be used for regulatory purposes, not "unfounded fear of a new effect that will crush traditional cigarettes".
Aldehydes (poisonous gases) that appear when the vaping coil/occ burns or has not yet absorbed the e-liquid
The presence of aldehydes in e-cigarette e-liquid is a major concern for many vapers. The most important substances in terms of concentration are acrolein, acetaldehydes and formaldehydes because they are dissolved by the thermal decomposition of vegetable glycerin (VG) first and propylene glycol (PG) later.
PG and VG make up more than 85% of the e-liquid by weight, but the method of aldehyde generation depends on the vaporization process, especially the temperature, ignition time.
Vaping runs out of oil or does not penetrate enough, resulting in a spike in the concentration of aldehydes, which under other conditions will still be at least an order of magnitude lower than in traditional cigarettes.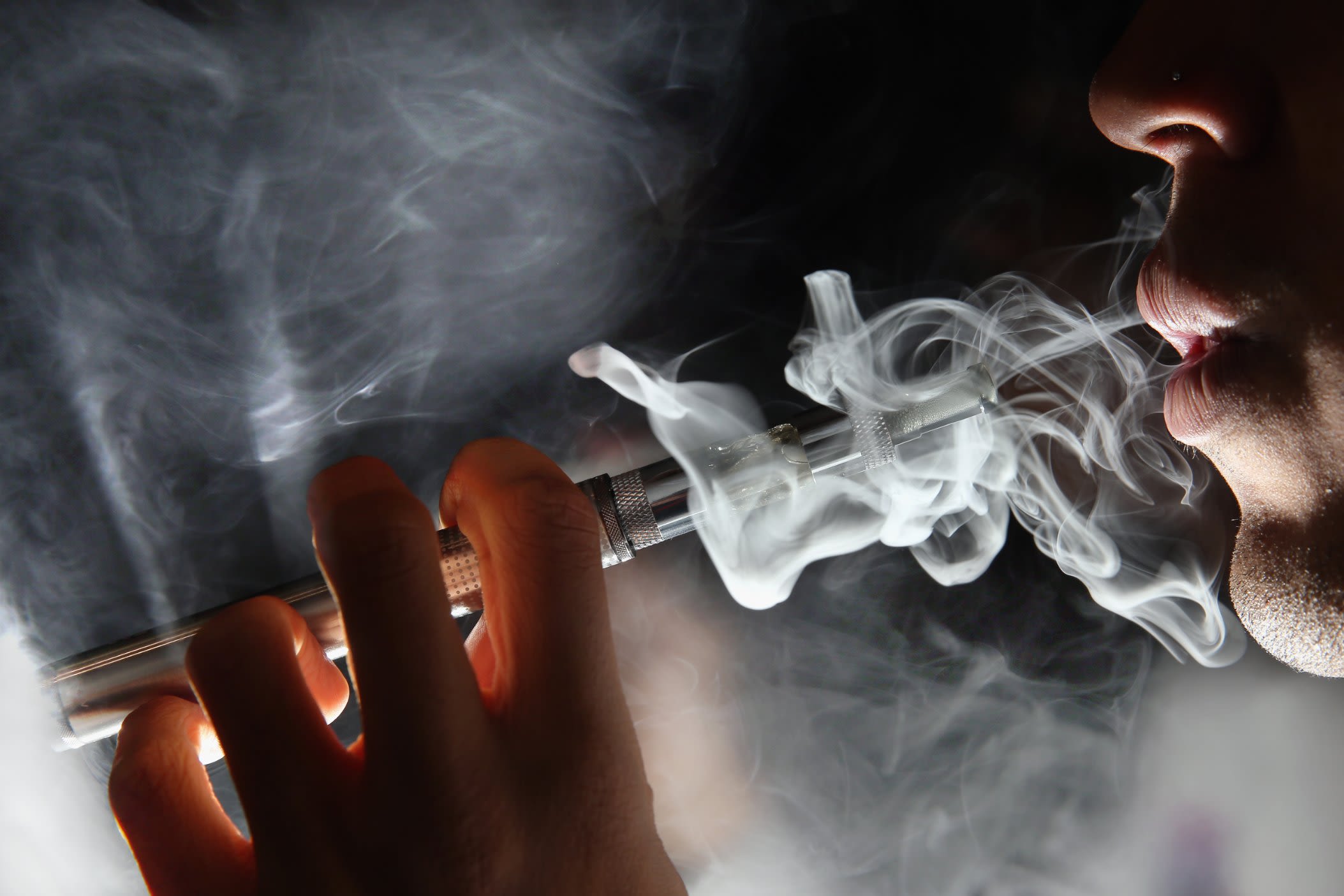 aldehydes are worrisome because of the alarming headlines in the press and because most of the time no clear comparison is made. One of the most helpful pieces of evidence is the one published by Dr. Robert Cranfield on Youtube in response to bad scientific reports.
In the field of aldehydes, a team lead by Maciej Goniewicz at Roswell Park Cancer Institute in Buffalo (NY, USA) and a team led by Hugo Destaillats at the National Laboratory's Environmental Energy Technologies Division Lawrence Berkeley of Berkeley (CA, USA) is undoubtedly one of the most promising groups in the field.
An overview of all vaping-related issues raised by Konstantinos Farsalinos during the Vapexpo 2016 event in Paris.
Diacetyl – Another Substance in Vaping
The case of diacetyl is different from the case of aldehydes because the chemical belongs to a different genne, Diacetyl is a flavoring added to an e-liquid, it is not a reaction that occurs during vaporization e-liquid.
Described by experts as a avoidable component of e-liquid, diacetyl is now on the AFNOR's published list of undesirable products with a threshold that remains at impurity levels.
Although diacetyl has been implicated in "popcorn lung," no such lung disease has been described in e-cigarette smokers and only a few published cases have been associated with exposure to diacetyl in food.
It is therefore unlikely that diacetyl is a threat to vapers, at least in Europe, where the standards published by AFNOR apply to e-liquid Acetylpropionyl (2,3-pentanedione) as a diacetyl. Other β-ketones have similar properties to diacetyl, not only from a taste standpoint but also in terms of risk.
Unfortunately, it tends to displace diacetyl while vaping fatty essential oils. As well as being enhanced in terms of chocolate or other fatty flavors, although some compounds in e-liquids deserve special attention to improve their safety, this should not be the case. push former smokers to try less harmful alternatives such as vaping benefits. Especially if they can't or don't want to quit traditional cigarettes.
Vaping benefits to Users
Although vaping is still considered an adult disincentive for vapers, Professor Riccardo Polosa decided to break the conventions and present the vaping benefits by science.
The ECLAT study has highlighted several vaping benefits for blood pressure, heart rate, as well as weight control and lung function. Two other studies place e-cigarettes as a useful alternative for surgical patients and lung cancer patients and all conclusions converge to a good vapeing benefit over traditional cigarettes for those people who decide to use e-cigarettes.
However, the full range of vaping benefits that can only be achieved by traditional reduced-smoking vapers is already a big boon. But, compared to the law, there are still many tabloids that publish false information for the simple reason that "e-cigarettes are gradually taking over the traditional cigarettes – a cup of rice and clothes of the populace tobacco company"