Fix vape errors – Your e-cigarette is still working fine but you suddenly see the message "Check Atomizer" every time you press the burn button. Why are you seeing this message and what should you do about it? Vape Gia Re will show the specific fix below.
Resolve vape error – "Check atomizer"
    1. Cleaning the contacts
First, clean the connector (contact) of the automize/pod with a dry paper towel and try to clean it as much as possible.

Use a paper towel to clean the machine contacts. Because this place often closes long-term e-liquid and other residues.

Thorough cleaning of these two parts not only fixes the "Check Atomizer" vape error, but also helps the contact pins have better conductivity between the different parts of the e-cigarette.
    2.Check whether your burner and electronic cigarette body are tightened/exposed enough?
If they are loose, this can cause an error message. But don't squeeze them too tight, you'll have a hard time cleaning them next time!
3.Check if the mounted OCC/Pod is correct?
Make sure the occ/pod is in place. if it says "Check Atomizer" you should take it out and put it back in. We also recommend that you replace the occ/pod with a new one if the message continues to appear.

    4. When should you check and clean your vape?
The answer is that you should clean the machine as much as possible. This is because electronic devices, whether it's mods, box mods or pods are at risk of leaking liquid sooner or later.
Therefore, we must make sure that the vape is always clean, especially the 2 above mentioned Vape Gia Re contacts.
To try and resolve any "Check Atomizer" vape troubleshooting issues, follow the steps described at the top of this article. If you still see the "Check Atomizer" message after trying all the steps above, try replacing occ/pod with a new one.
Sometimes the coil has a design fault and therefore does not function properly. Finally, if the information is still there despite your best efforts, take it to your nearest e-cigarette store to have it checked and fixed.
Fix vape error – "Check battery" "Battery Low"
This is a rare type of error, only if you are using a Box Mod or a Vape with a removable battery. You will often encounter a situation where the battery is half left, but the device has reported low battery or no battery.
   1. Check the battery polarity
Make sure your battery has the same polarity as the 2 battery pins that any vape has a battery polarity sign (- and +).
    2.Check the safety of the battery
We use vape removable battery sometimes also dropped a few times, even the battery also. The battery is good when the user knows how to protect it. Avoid using batteries that have been torn, dented, and especially sunken in the two contacts.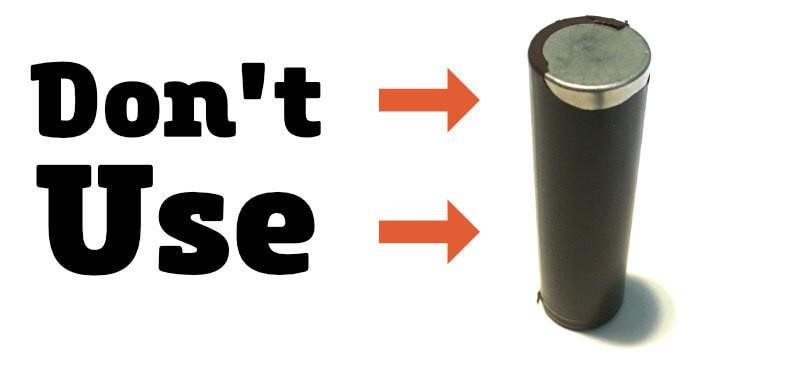 3.Use the right type of battery
Batteries on the market have many types, many price ranges, many different models. But Batteries for Vape will be completely different from 18650 batteries of the same type in terms of resistance and Volt. You should go to a Vape store to buy a battery rather than ordering it online.
197/1d Thong Nhat, Ward 11, Go Vap
Hotline: 0948239239

63 Phung Van Cung, Ward 2, Phu Nhuan
Hotline: 0935090391

59 Street 4, Ward 7, Go Vap
Hotline: 0769515151

FOR DIRECT CONSULTATION HOTLINE or inbox directly for the earliest advice
THANK YOU CUSTOMERS