Recently, a Pod device called RELX Infinity was released!
Let's compare its first generation device, RELX Classic.
RELX Infinity's New Vaping Experience
Functional Design
RELX Classic is a closed system electronic cigarette with a stylish and simple design.
The surface of the device is made of smooth aluminum alloy, which also allows the device to maintain a very light weight.
The indicator light is in the shape of raindrops.
To perform classic charging, you need a mini USB cable.
RELX Infinity devices have recently won the Red Dot Design Award and are a well-designed integrated electronic cigarette.
The shell design is made of aluminum alloy, with a rough surface.
The LED light is a circular power button structure light.
There are two ways to charge a device: insert an upgraded Type-C charger, or use a separately sold Infinity accessory to charge the wireless device.
Relx Classic vs Relx Infinity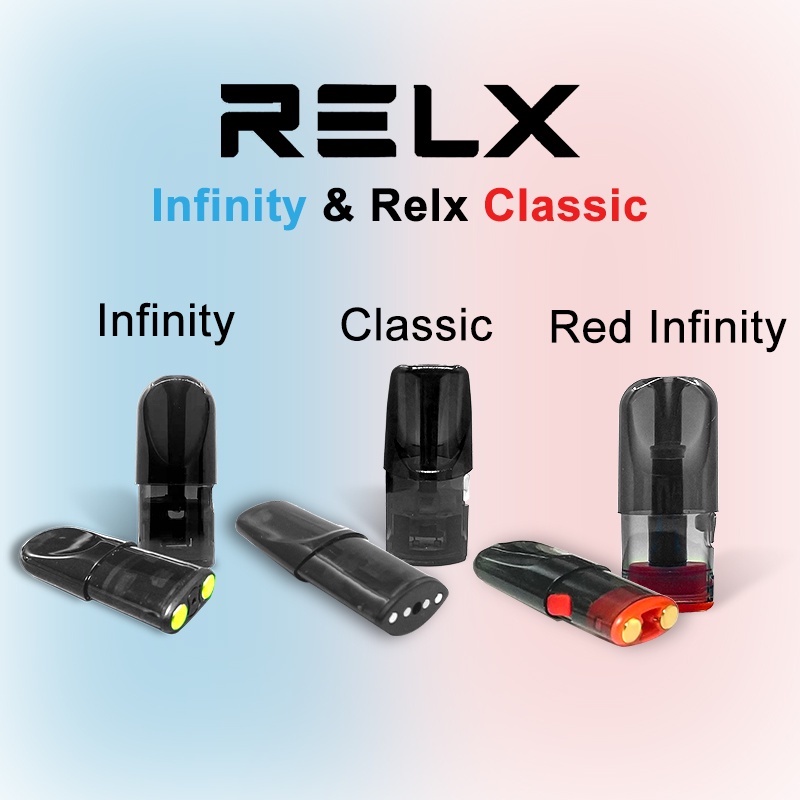 There is no significant change between the two types of pods.
But for Infinity, the pod connection is more intuitive, and the spare pod is more tasteful.
The device will provide vibration feedback to confirm connection, and the indicator light will flash.
The oil is symmetrical and does not require the correct direction, so changing the pod has never been so simple.
When you smoke, the device will tell you it feels like you are inhaling.
For the Relx Classic type, LED raindrops will light up every time you smoke.
Both are simple and clear.
With Relx Infinity, the logo will also glow when you inhale.
Another feature of Relx Infinity is intelligent speed alerts.
When you smoke 15 consecutive times within 15 minutes, you will feel vibration feedback.
This feature will help you track your behavior using e-cigarettes.
Color and Taste
Because Classic is the first generation device, the taste is also very limited.
In addition, for RELX Classic, there are 11 device color options and some gradient tones!
For Infinity, we offer over 20 carefully selected flavors based on our best-selling flavors.
You can find your favorite flavors, from tobacco rich to garden heart.
As for the color of the device, you can find 5 unique tones and some optional accessories to supplement your device.
Prevent e-liquid leakage
E-liquid leakage is a common issue with electronic cigarette devices, but for RELX devices, this is an issue that you may not need to worry about.
Relx Classic uses a RELX pod and double loop design to help prevent leaks.
The Relx Infinity device uses the new Relx Pods Pro.
These next-generation shells adopt an 11 layer labyrinth structure to prevent condensation and leakage of electronic liquids.
Choosing Relx Classic or Infinite?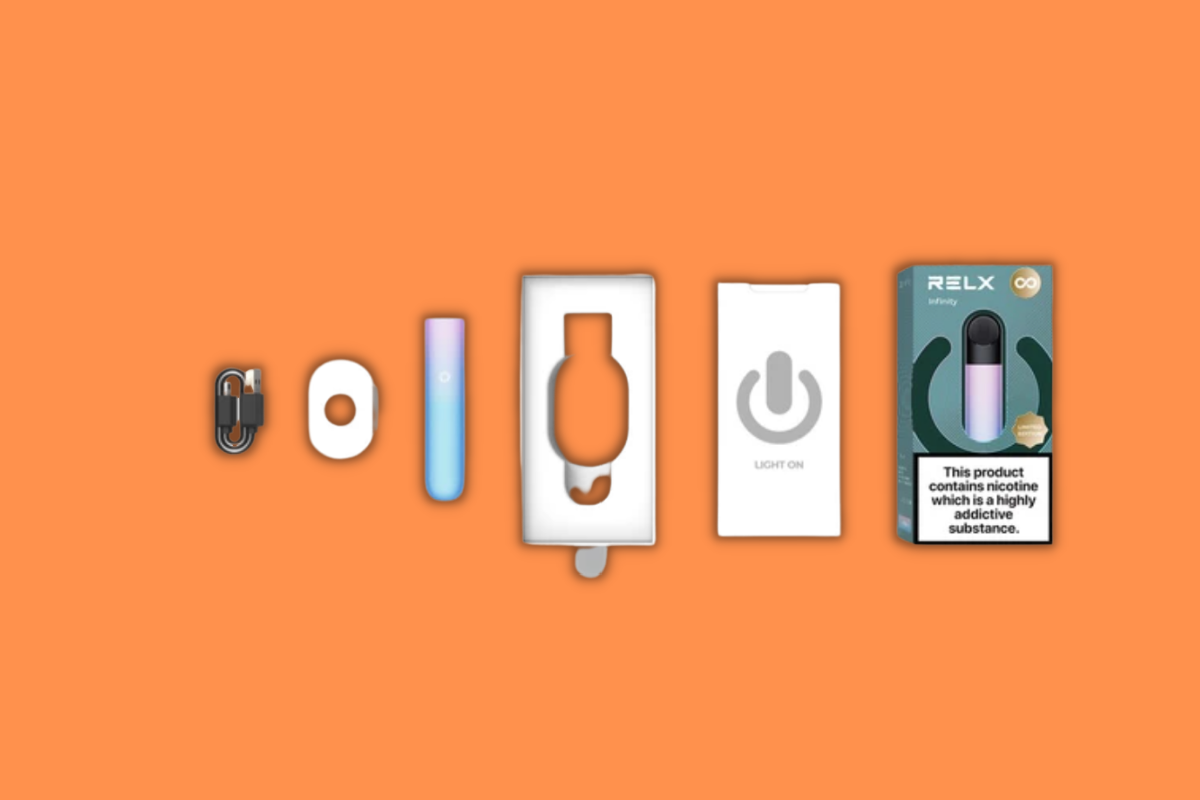 Since we have studied RELX Classic and RELX Infinity, you may still want to know which device is most suitable for you?
Both devices provide different experiences and are the perfect choice for those who are new to e-cigarettes and those looking for new devices.
Final evaluation
RELX Classic is the first generation minimalist designed device. You can choose between multiple device colors and flavors.
RELX Classic is also included in our entry-level kit, and one pod of equipment can be obtained at a very affordable price.
RELX Infinity is the latest device with many features and useful accessories.
For RELX Infinity, you can choose from approximately 20 best-selling flavors and 5 device colors (more coming soon).
Infinity also includes intelligent speed vibration alarms to help you monitor e-cigarette sessions.